Evidence Center 2016
Your Forensic Tool of Choice
Irreplaceable for Law Enforcement, Military and Intelligence, Business Security
7.5
All-in-One Forensic Tool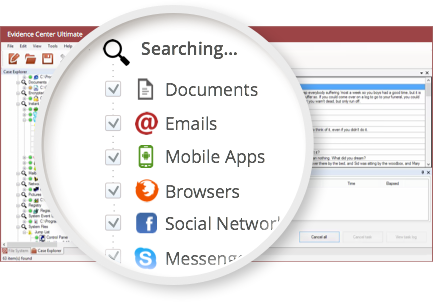 All-in-One Forensic Tool
Belkasoft Evidence Center finds and analyzes about 700 types of forensically important artifacts in any imaginable datasources: physical and logical drives, disk images, mobile device backups, virtual machines, memory dumps, and many others.
Simple & Powerful
Simple & Powerful
Belkasoft Evidence Center is designed with forensic experts and investigators in mind: it automatically performs multiple tasks without requiring your presence, allowing you to speed up the investigation; at the same time, the product has convenient interface, making it a powerful, yet easy-to-use tool for data extraction, search, and analysis.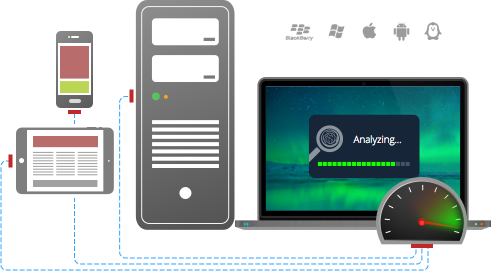 Works Out of the Box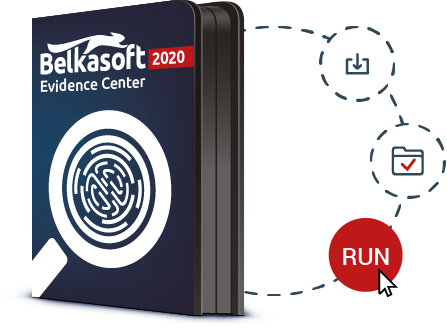 Works Out of the Box
A wide array of features is available to you immediately after the installation. Working with Evidence Center requires no special training and is as easy as 1-2-3: add a device or image to your case, select types of data to search for, and analyze found results!
Advanced Low Level Expertise
Advanced Low Level Expertise
While Belkasoft Evidence Center focuses on automating most of the investigators' routine, it also has powerful features for low-level analysis, allowing for sound and thorough inspection of suspects' devices. Built-in Hex Viewer, SQLite Viewer, Registry Viewer will help you locate even more hidden and deleted evidence.