BelkaTalk on DFIR
'BelkaTalk on DFIR' is an inspirational show with Jared Luebbert:
DFIR questions asked by you,
new video every week,
small bites of info in a short videos of up to 2 minutes duration.
ask question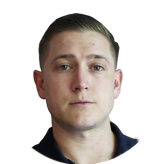 Jared Luebbert
Jared Luebbert, the Forensic Sales Engineer for Belkasoft in North America, is a Digital Forensics Expert and Litigation Support Professional with years of experience performing digital forensic collection and analysis.
---
Episode 17: Acquiring iCloud Backups
Episode 16: iCloud backups downloading and other improvements of the latest Belkasoft X v.1.11 release
Episode 15: Learning Process In DFIR, Expert's Personal Experience
Episode 14: How to extract and decode internet browser passwords
Episode 13: Can You Recover Passwords from a Memory Dump
Episode 12: What Artifacts Can be Analyzed from a Windows System
Episode 11: Writeblocking mobile devices
Episode 10: Dealing with encryption
Episode 9: Qualcomm Acquisition
Episode 8: How to know what artifacts to look for in an investigation
Episode 7: Step-by-Step of an iOS Agent Based Acquisition
Episode 6: Remote RAM acquisition
Episode 5: What is the difference between remote forensics and triage?
Episode 4: What is the difference between remote forensics and triage?
Episode 3: Acquiring the latest iOS devices
Episode 2: Choosing your tools for investigations
Episode 1: How to Get Started in DFIR