Belkasoft X Help Contents
Electronic License Activation
Please see a video on trial license activation:
First time you launch Belkasoft product you will be asked to activate your license. Please note that it could be activated only once and cannot be transferred to another machine.
In order to activate your full-featured license, you need a license file. In case of trial version you do not need a license file.
The license file is usually sent to you by Belkasoft once you complete your purchase. It could also be downloaded from the Customer Portal.
The file is called license.xml (for Belkasoft X) and license-r.xml (for Belkasoft R), or, in packed form, license.xml.zip or license-r.xml.zip, and contains various info about your license, such as expiration date and available modules. Please do not try editing this file since it will lead to a corrupted license for its integrity is secured by a cryptographic signature.
You can either put the license file to the product folder (no matter if you put an archive or unpacked file) or browse it in the License activation window shown upon the start of unregistered product.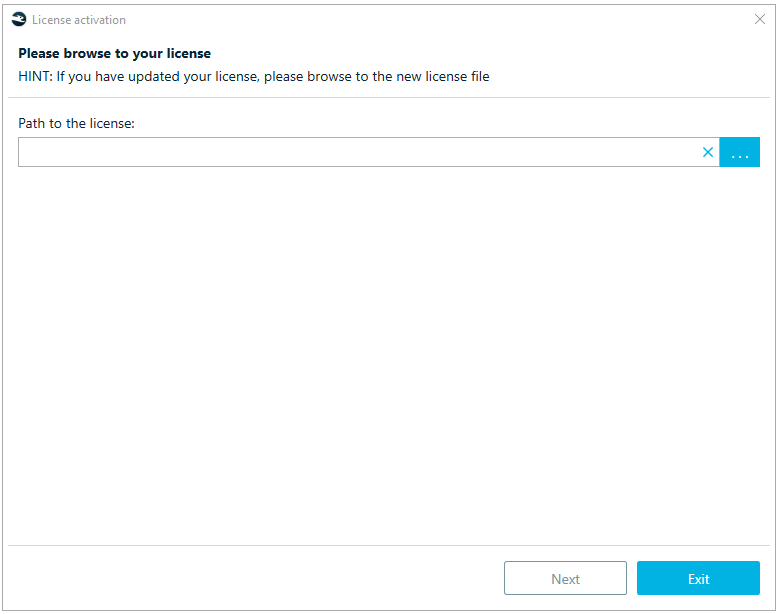 There are 2 options of activating an Electronic License: Offline and Online.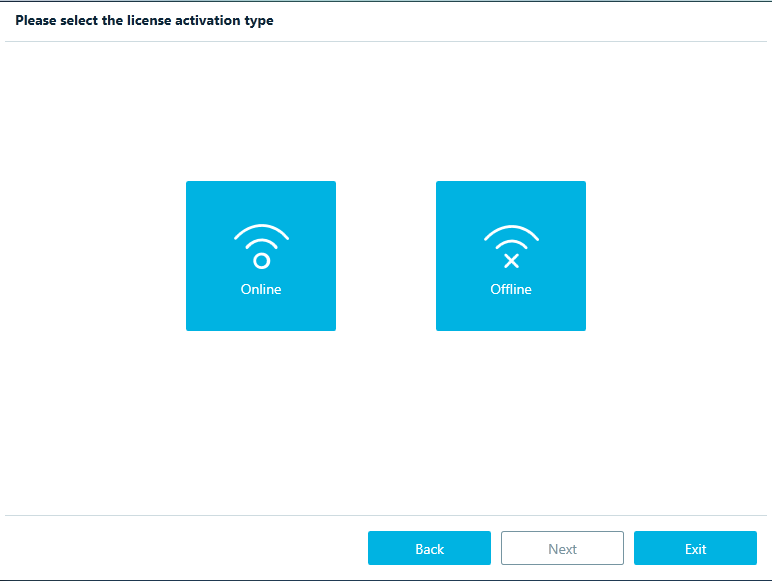 Online activation
Online activation is handy if you have access to the internet on the computer on which Belkasoft product is installed.

Click Online button. The license is now activated online.
Offline activation
Offline activation may be useful if the computer on which Belkasoft product is installed does not have access to the Internet, or is not allowed to access the Internet for this program, a firewall is installed or the ability to activate the trial online is otherwise restricted.

Two options are available: with a thumb drive and without a thumb drive.

Click on the Offline button. Choose I have a thumb drive option.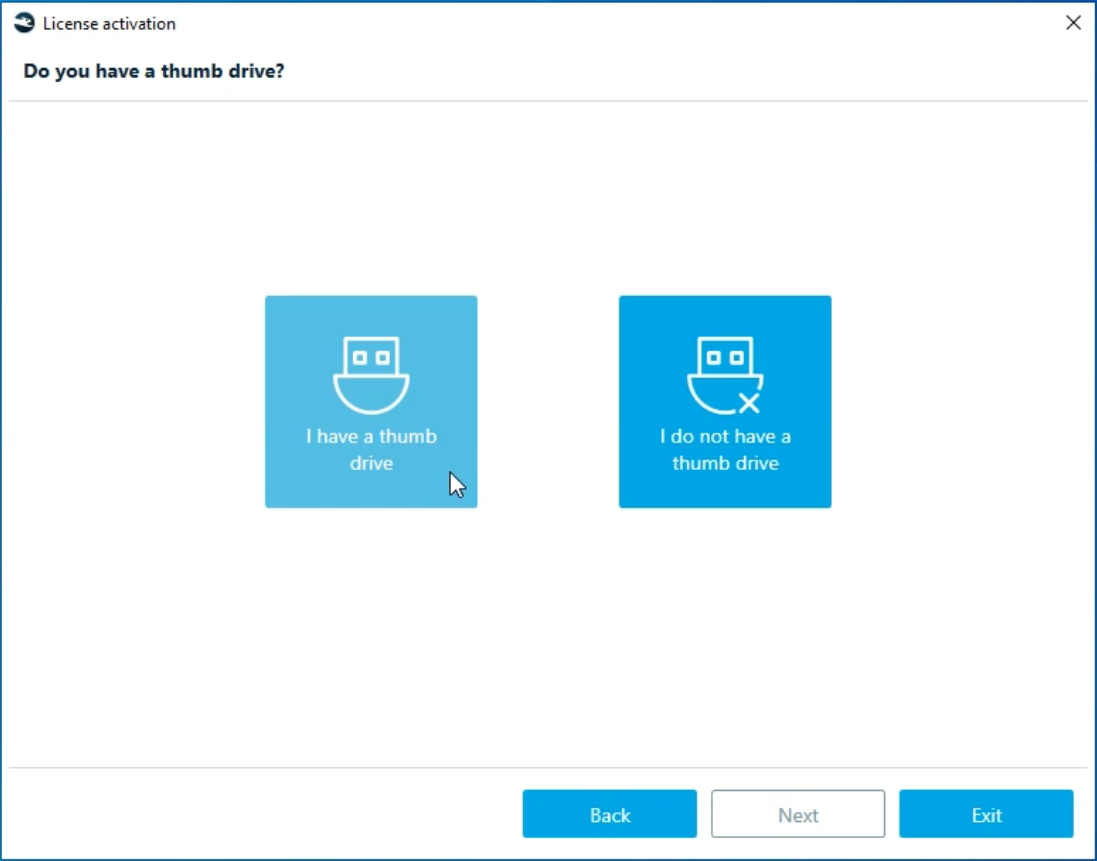 Insert the thumb drive you intend to use into your computer. Select your drive from the list.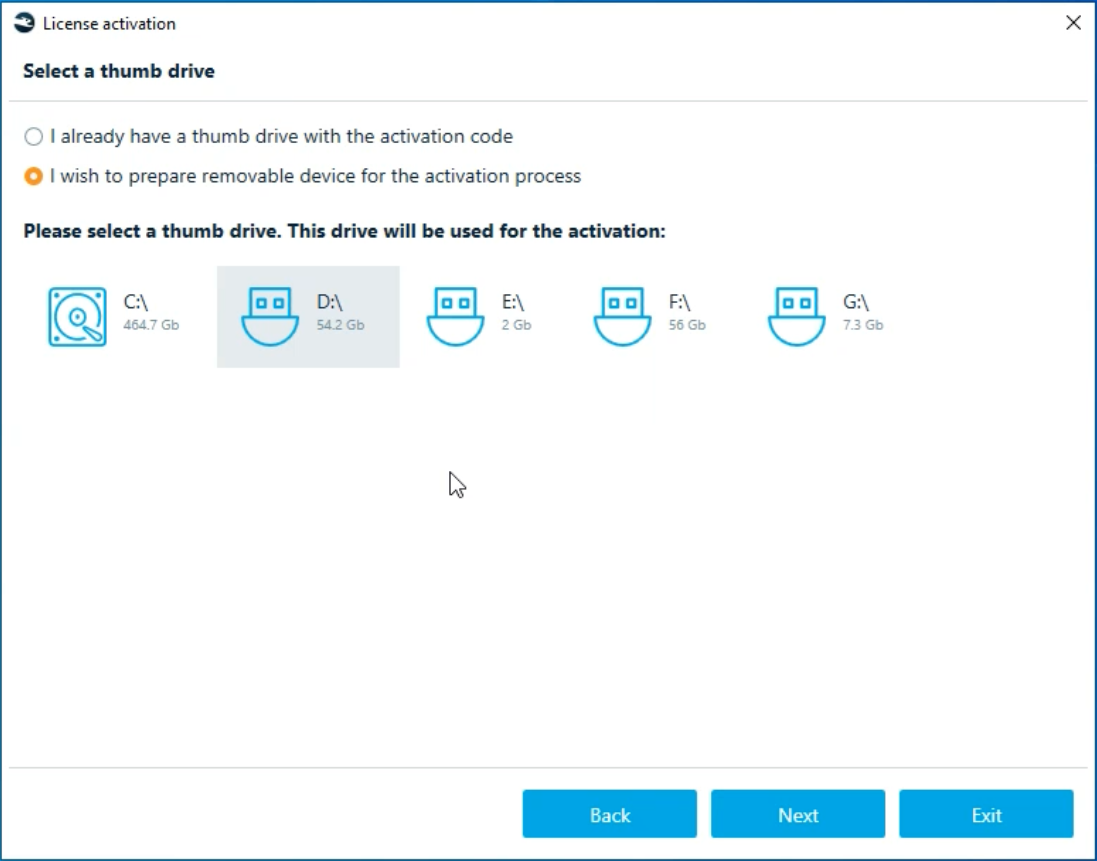 The folder with info.toserver file will be copied onto your drive. After that, follow the instruction on the screen.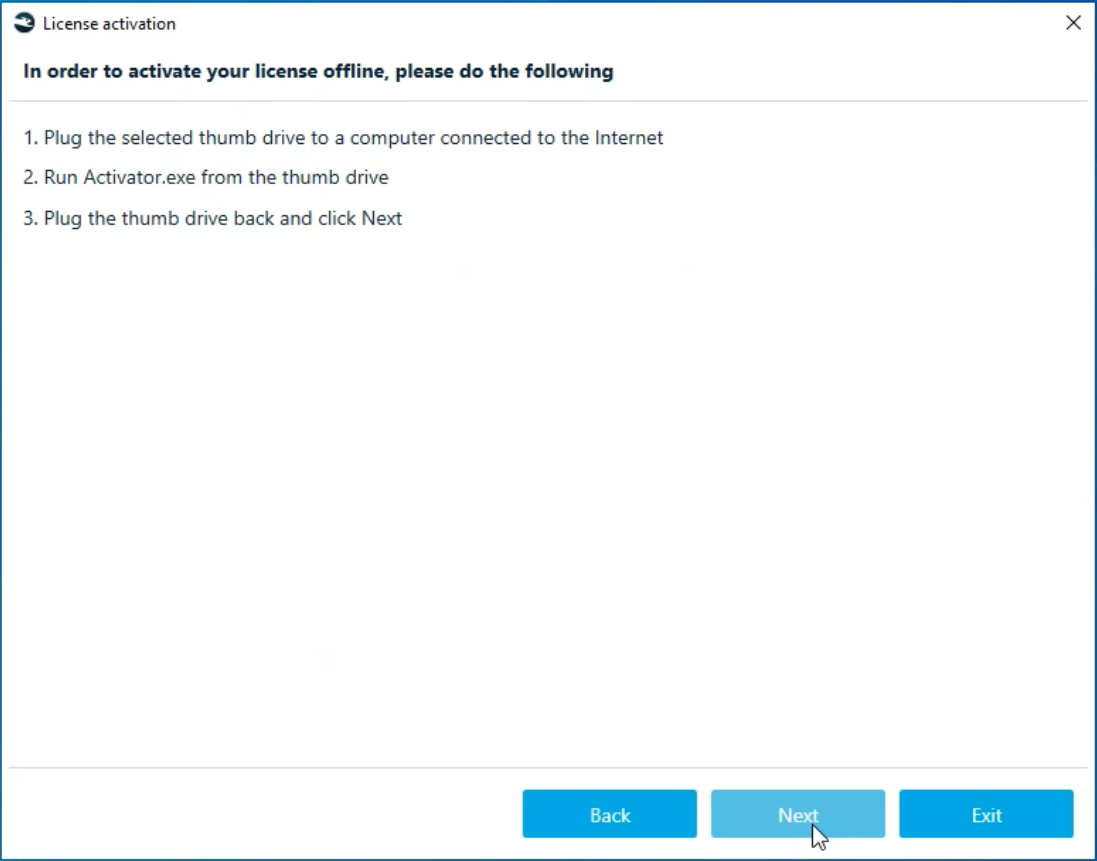 Now select the I already have a thumb drive with the activation code option. Click Next.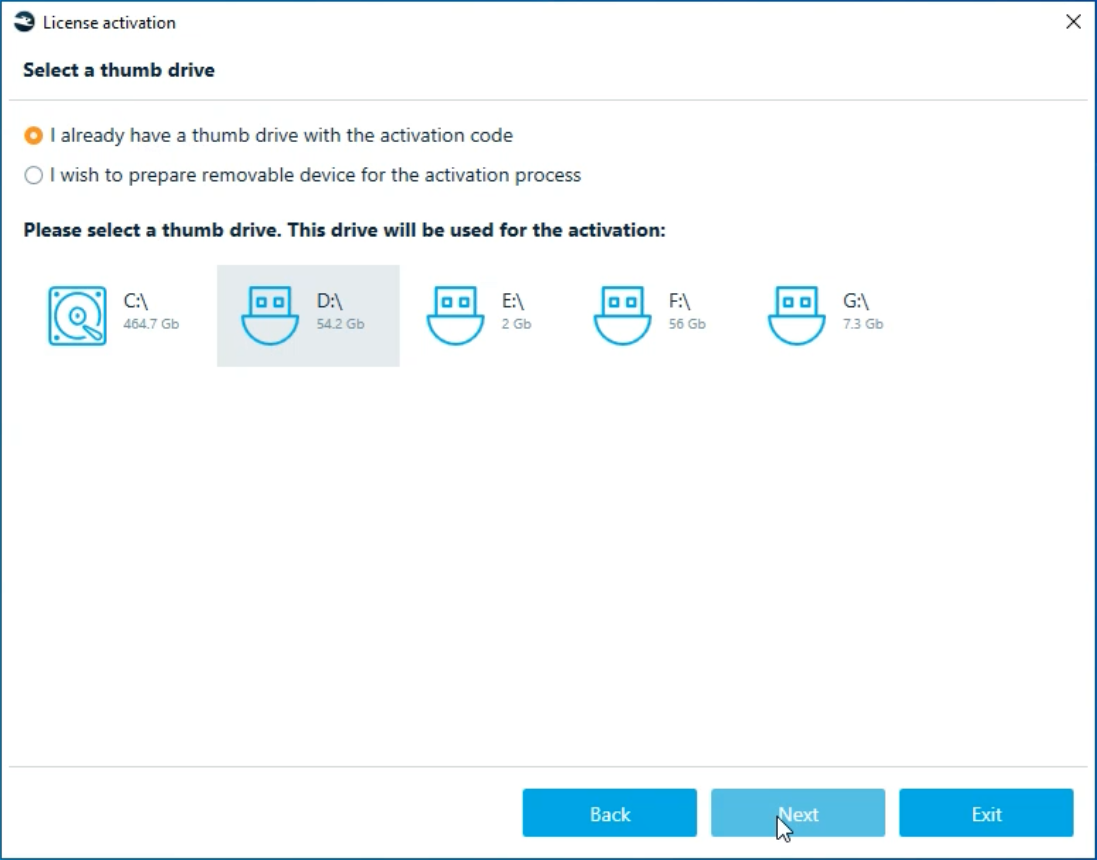 The license is now activated.
If you do not have a thumb drive, click on I do not have a thumb drive button and continue from there.
You should see this window: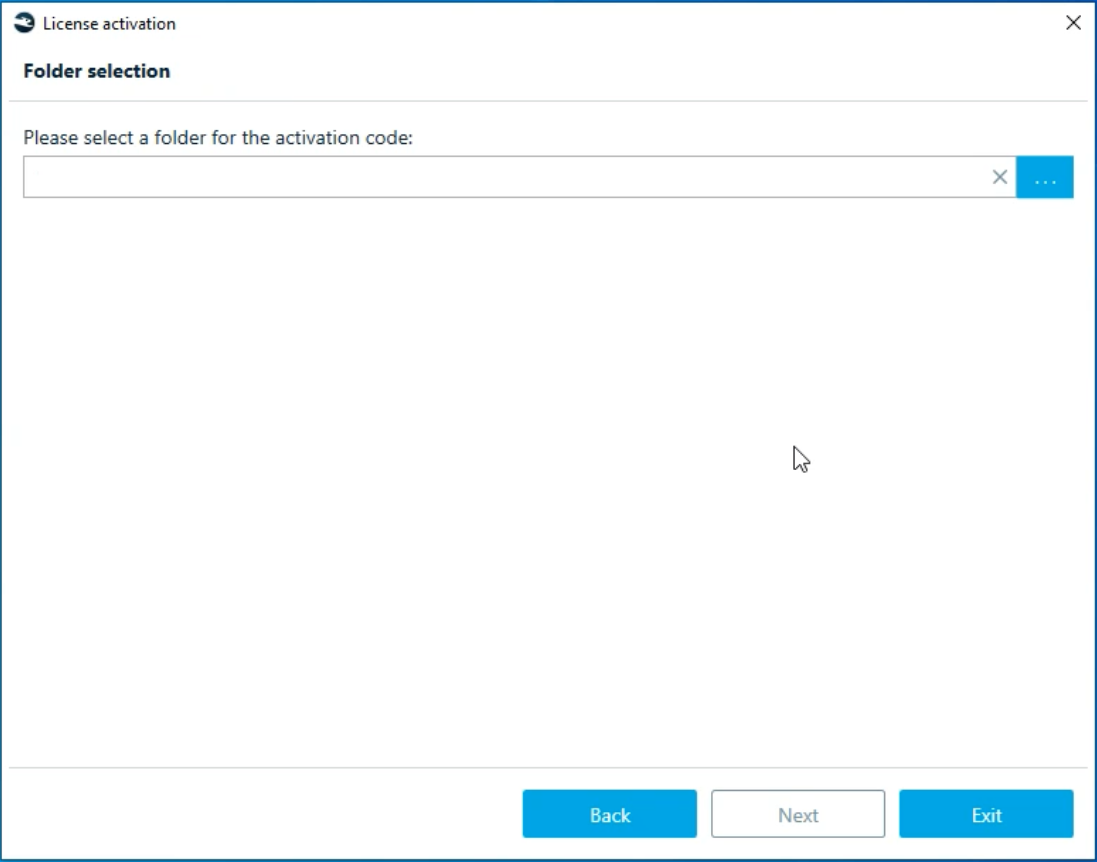 Select the folder where info.toserver file will be saved. After that, either send file to support@belkasoft.com for activation or activate it by running Acrivator.exe on the computer with the Internet access.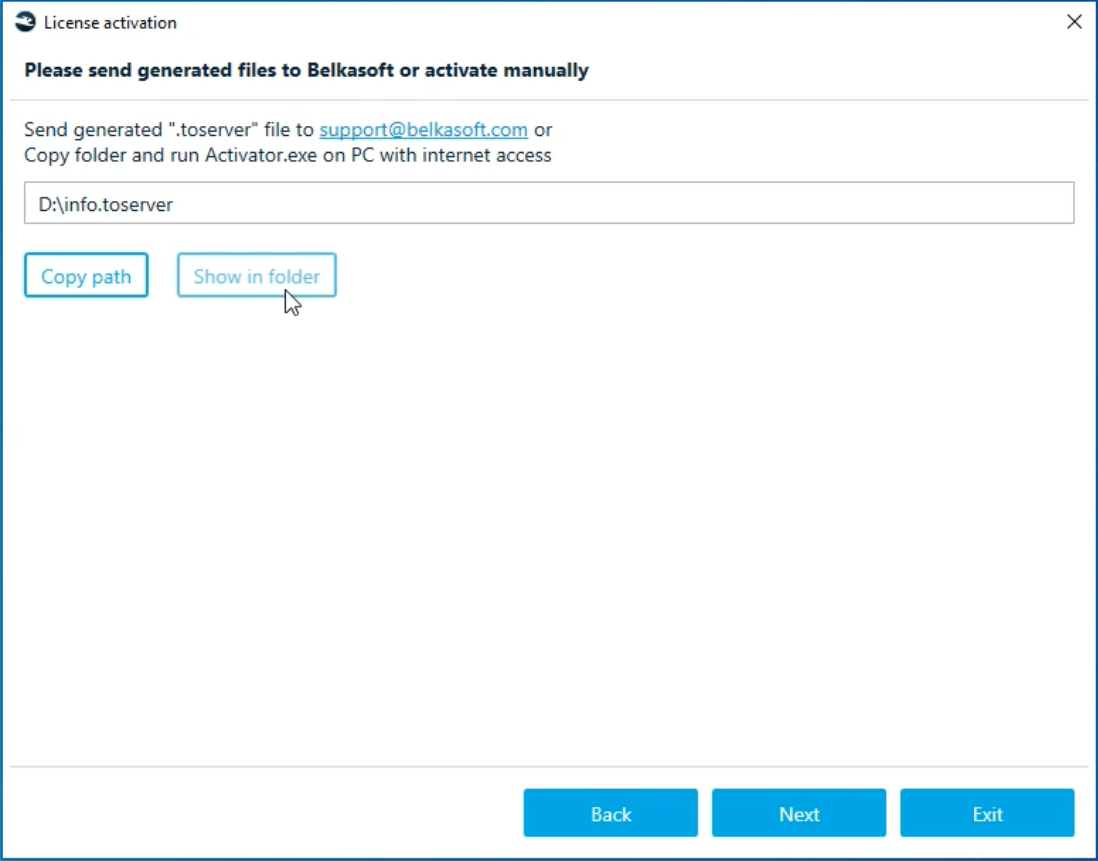 In any case, you will get the response.fromserver file, which you need for the third step of activation process.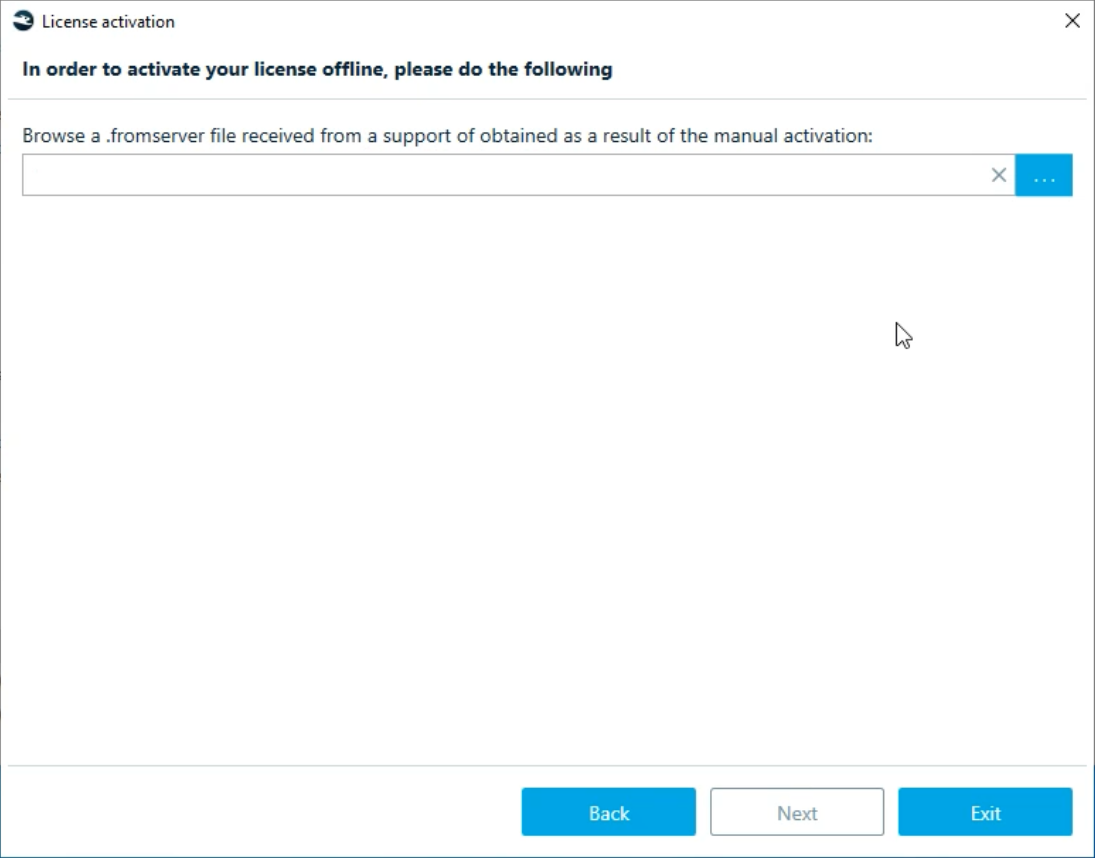 Browse the response.fromserver file click on Next. Belkasoft product is now activated. No need to restart the program.
Trial Version Activation
The procedure is similar to the electronic license activation procedure described above. The only difference is that you do not need a license file.
Select 'Online' or 'Offline' activation and follow the steps described in the corresponding sections of 'Electronic License Activation'.
See also: