Kik Messenger Forensics
Nikita Timofeev, Oleg Afonin, Yuri Gubanov, David Makeev © Belkasoft Research
Abstract
Kik Messenger is a popular free messaging app for all major mobile platforms. Available for Android, iOS and Windows phone, Kik Messenger had a user base of more than 130 million users just a year ago. Today, the company claims over 200 million registered accounts, with another 250,000 users added each day. The messenger's user base consists of teenagers and young adults. It is estimated that approximately 40 per cent of 13- to 25-year-olds in the United States are using Kik.
As a result, Kik Messenger becomes one of the forensically important messenger apps. With hundreds of millions of users communicating with Kik on daily basis, ignoring this popular messenger during an investigation may lead to missing important evidence. With Kik's user base mostly consisting of teenagers and young adults, Kik messages can come especially handy when investigating cases of molesting.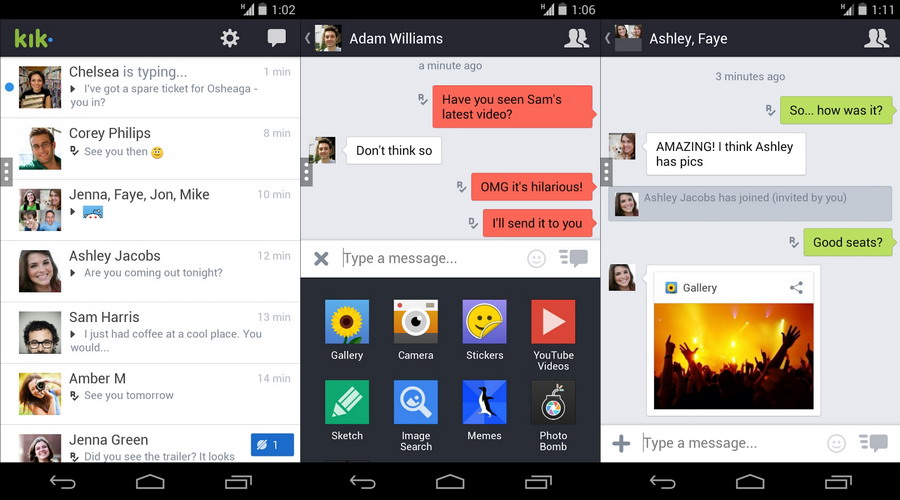 Discovering Kik Messenger Evidence
Unlike many cloud-based messengers, Kik Messenger stores evidence in the phones in unencrypted offline databases, which makes it possible to access this information without knowing the user's account authentication details. Both Android and iOS versions of Kik Messenger store information in SQLite format. These databases are located in the following folders:
Please register to access full versions of Belkasoft articles
Please provide real information, the access link will be sent to your email.