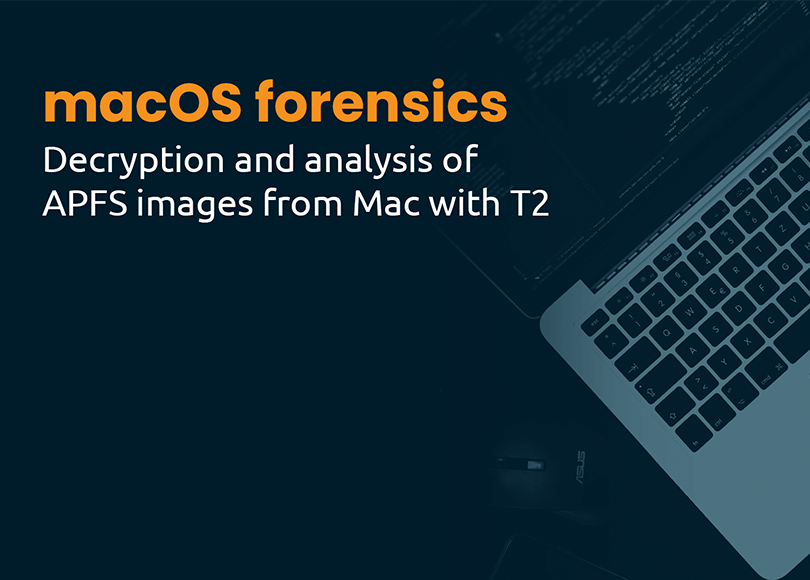 This webinar will demonstrate how to deal with MacBooks with the Apple T2 Security Chip. Apple produced Mac computers with the T2 chip starting from 2018, and this security chip protects up to the most recent Intel-based Mac mini computers.
A Mac with a T2 chip may just be the next data source in your next case, so improving your knowledge of the capabilities regarding these Apple T2 chipsets and macOS forensics, is a must!
During this webinar, we cover decryption—a raw nerve of every DFIR expert—as well as analysis of the acquired and decrypted data of a Macbook with a T2 chipset.
During the webinar you will learn to:
Acquire disk image

Recover password and decrypt data

Extract and analyze the acquired image

Parse a file system, extract system artifacts, and application data
You will get answers to the following questions:
How secure the Apple T2 Chip is?

How efficient the brute-force attack is?

What is required to decrypt the T2?

What can be done to accelerate the password recovery on Macs with T2?

What can you extract from the acquired T2 image?

What are macOS system artifacts you extract and why are they important in DFIR?