Belkasoft is happy to announce an upcoming release of Belkasoft X, the company's flagship digital forensics, incident response and eDiscovery product.
The webinar will cover major updates for v1.14:
Running Belkasoft X in a cloud and analyzing images directly from a cloud
Acquiring full-file system image and keychain from iOS 16 beta devices with checkm8 method
Agent-based iOS acquisition update for iOS 15
SIM-card acquisition and analysis
Volatility integration
Concordance Load file import and improved filter management for eDiscovery analysis
Expanded Automation
VK cloud acquisition
Analysis improvements for GrayKey images
Archive processing performance and visualization improvements
APK downgrade method updated for Android 12
New and updated artifacts for mobile and computer sources (including new versions of WhatsApp, Gmail, LinkedIn and other apps)
Your host is Belkasoft CEO, Yuri Gubanov, who is a frequent speaker at industry-known conferences such as HTCIA, EnFuse/CEIC, FT-Day, CAC, CACP, ICDDF, and others.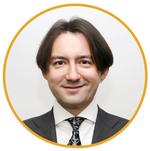 The webinar will take place on September 28.
Two time slots are available to suit most timezones around the globe:
1. 11am CEST (Berlin) / 5pm (Singapore) / 7pm (Sydney)
2. 10am PDT (Los Angeles) / 1pm EDT (New York) / 2pm (Rio de Janeiro)
Please sign up below.
You may be interested:

MORE ABOUT BELKASOFT X: https://belkasoft.com/x