Belkasoft Incident Investigations (Belkasoft N) is a new DFIR tool by Belkasoft aimed to help users investigate hacking attempts of Windows-based computers. By analyzing numerous sources such as registry, event logs and memory dumps, it can find traces, which are typical to various tricks used by hackers to penetrate company's infrastructure.
During this webinar, Belkasoft's CEO Yuri Gubanov will speak about the product and its functionality. You'll also be able to sneak peek into the new product during the demo session.
The webinar will take place on September 9.
Two time slots are available to suit most timezones around the globe:
1. 11am CEST (Berlin) / 5pm (Singapore) / 7pm (Sydney)
2. 10am PDT (Los Angeles) / 1pm EDT (New York) / 2pm (Rio de Janeiro)
Please sign up below.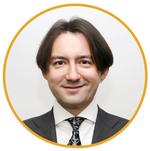 Yuri Gubanov is a renowned digital forensics expert. He is a frequent speaker at industry-known conferences such as HTCIA, EnFuse/CEIC, FT-Day, CAC, CACP, ICDDF, and others. Yuri is the Founder and CEO of Belkasoft, the manufacturer of digital forensic software empowering police departments in more than 130 countries.
With years of experience in digital forensics and security domain, Yuri led forensic training courses for multiple law enforcement departments in many countries.
More about Belkasoft N: https://belkasoft.com/incident_investigations