Belkasoft X Help Contents
Bookmark settings
You can see and manage bookmark categories within the Bookmarks tab: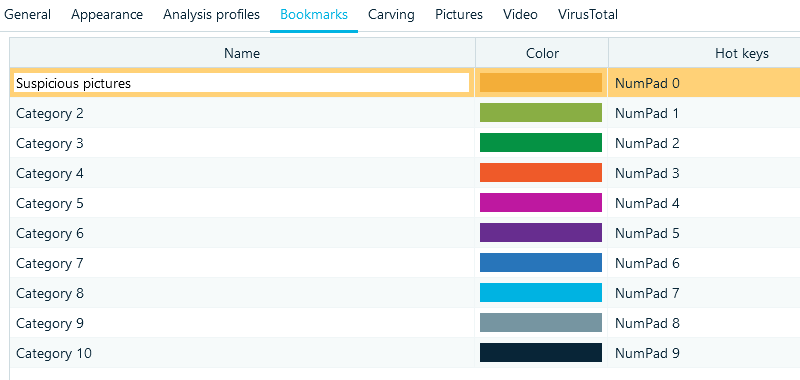 By default, there are 10 available categories, and the following properties are displayed:
Name. The category name is displayed when you create a new bookmark. You can rename some of the categories (or all of them) on the Bookmarks settings tab.
Color. All bookmarked artifacts are marked with a colored bookmark flag in Artifacts and other item lists. The flag color is defined by the category the bookmark belongs to.
Hot keys. You could use the category hot key in order to bookmark selected artifacts. If there are no bookmarks in this category yet, a bookmark will be created. If the selected artifacts belong to a category already, they will be removed from the corresponding bookmark.
See also: