This report presents the combined results of the Digital Forensics Survey conducted by Belkasoft in 2021. Feedback from 200+ digital forensics investigators from all over the world whom we surveyed helped us identify the latest trends around challenges, events, lifestyle, and many other exciting facets of the digital forensics community.
Geography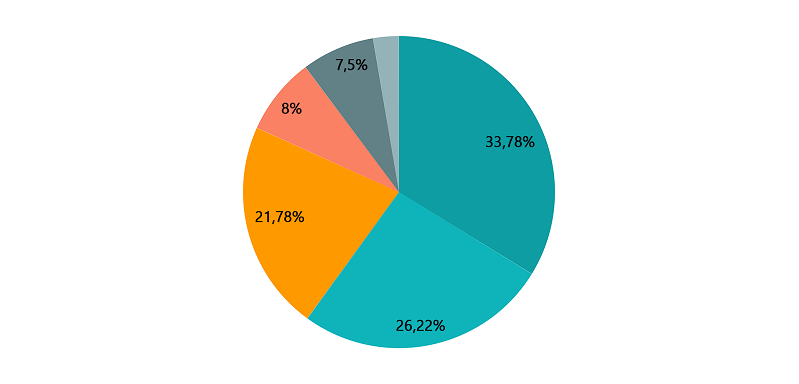 Key Takeaways
Work-life Balance
Almost 91% of the respondents work more than formal time and almost 48% work overtime rather often (2 days per week or even more).
The level of being challenged on a daily basis at work is rather high (7-8 on a 10-point scale).
Most of the respondents are comfortable with onboarding process in their company.
A high number of respondents are comfortable with workplace culture. Most of them mentioned their colleagues, flexible working hours, ability to work remotely, and positive atmosphere. The most important thing that was mentioned is that people love what they do.
To improve work-life balance respondents choose mostly flexible working hours, remote working and focusing on outcomes, not hours.
The sum of all replies may be greater than 100% due to the option to select multiple replies.
How often do you work overtime or beyond the formal time expectation of your job?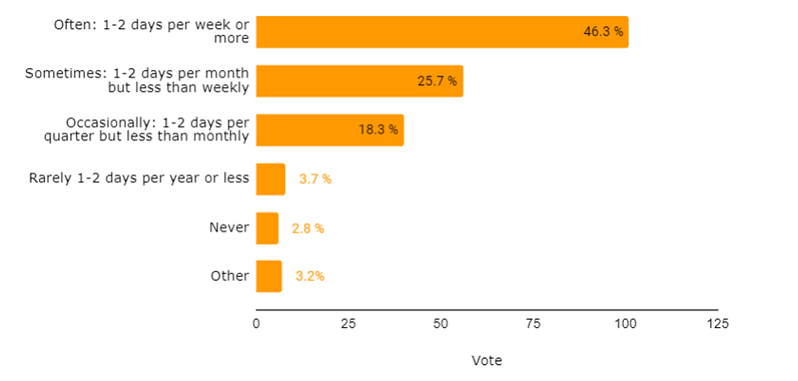 On a scale of 1 to 10, how challenged are you on a daily basis at work?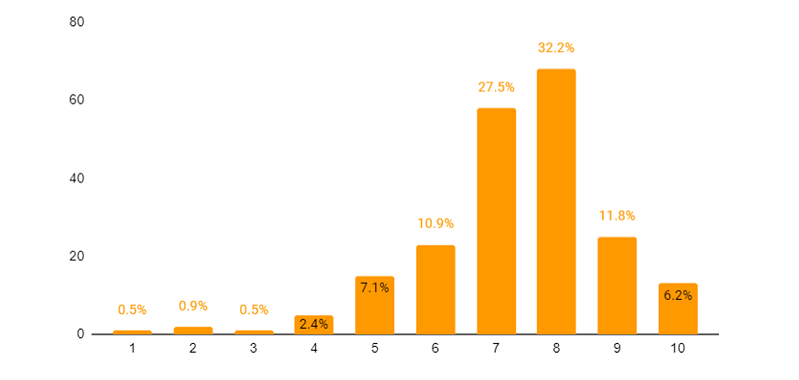 When you get a new job, the first days can be tough, as you have to learn a lot about the company, teammates, and general rules. On a scale of 1 to 10, how good is your onboarding process?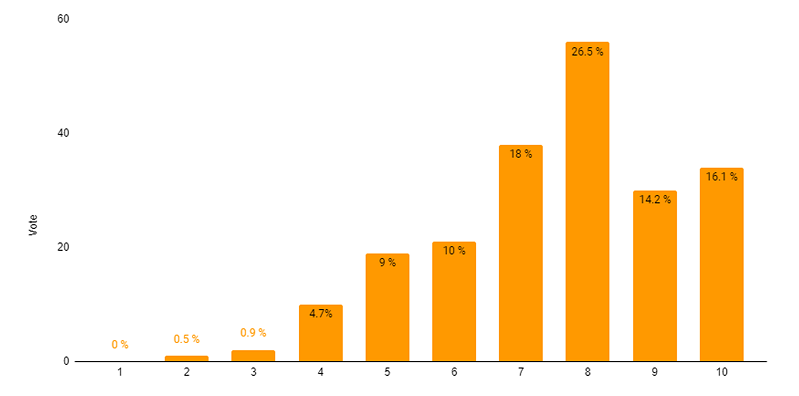 How can employers improve work-life balance?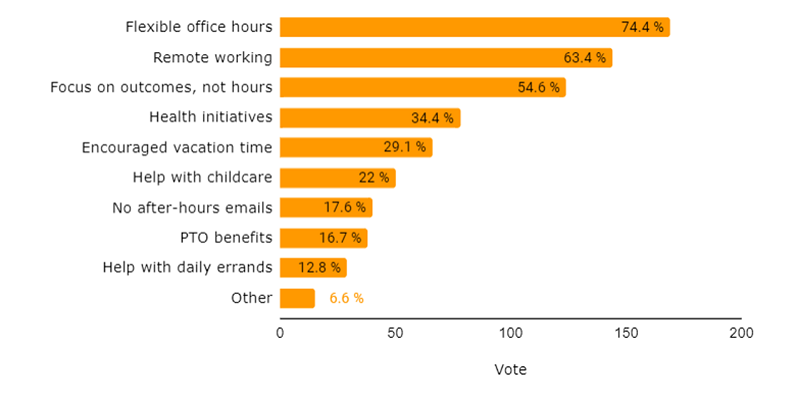 Learning in DFIR
There are no 1-2 "main" sources in learning—investigators develop their skills using all possible ways.
Despite the fact that technology is growing, we cannot say that print books are outdated. There are still a large number of people who prefer print books (45% of respondents would choose a print book).
As for the most popular DFIR platforms to learn new stuff, investigators never choose only one, but webinars and YouTube have leading positions.
Technologies change rapidly, so the investigators keep learning and trying new tools every few months or even more often.
Even the best experts can get stuck. The best friend in such situation is the Internet—83% prefer to the question, 75% watch tutorials and 59% read the forums. Besides, switching to other activities can also help—do other work, or go for a walk.
To be on the edge, we have to maintain and refresh the knowledge and skills in our domain. How do you prefer to update your professional expertise?

Do you prefer print books or eBooks?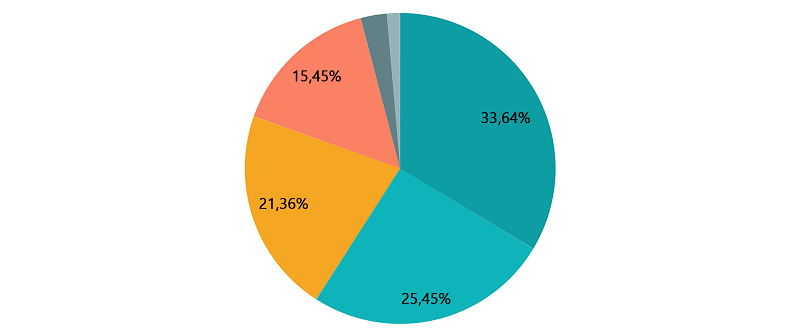 Which of these DFIR and non-DFIR platforms do you use to learn new stuff in DFIR?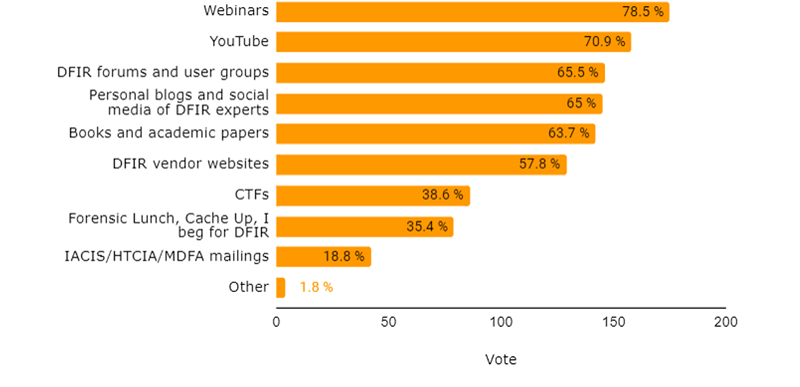 How often do you learn a new technique or try a new tool?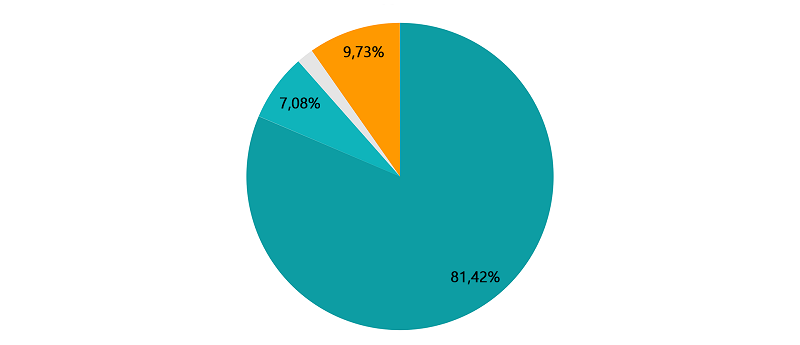 At times we can experience issues when doing our job. What do you do when you get stuck?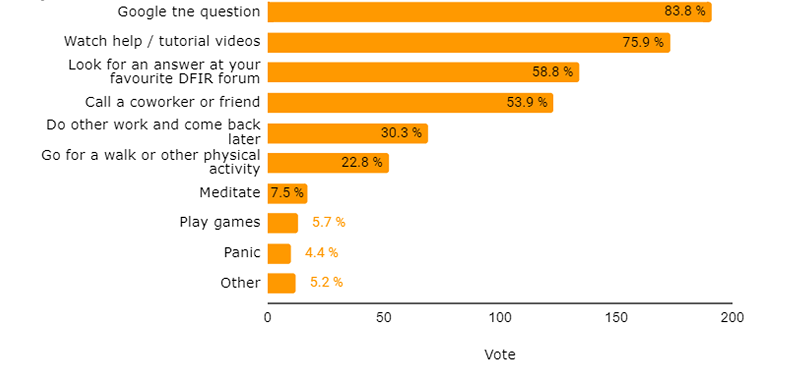 Lifestyle & Covid-19 Restrictions
In the two past years life has changed. We had a lot of limitations and restrictions. There are still some places with severe restrictions. But in most places people have adapted or even get to enjoy normal life.
Nowadays people meet with each other in person and talk less often (nearly 70%), but 49% use different alternatives of communication.
Speaking about spending the weekends, the family wins with a large margin—75%; but even on the weekends 50% of investigators are learning something new. And another 20% of respondents answered that it's important for them just to get enough sleep.
Even if investigators are offered a paid year-long vacation, most of them won't spend that time on a beach—63% want to learn new things, 56% want to actively travel and visit new places. Curiosity and activity are what we like the most.
Are there still severe pandemic-related restrictions in your country and city?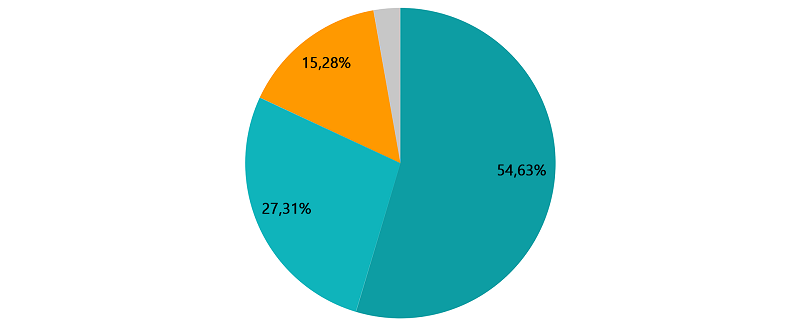 How is your social life affected by Covid-19?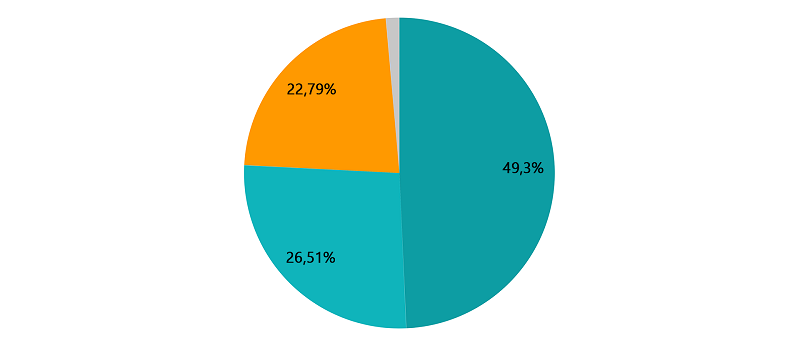 How do you currently spend your weekend?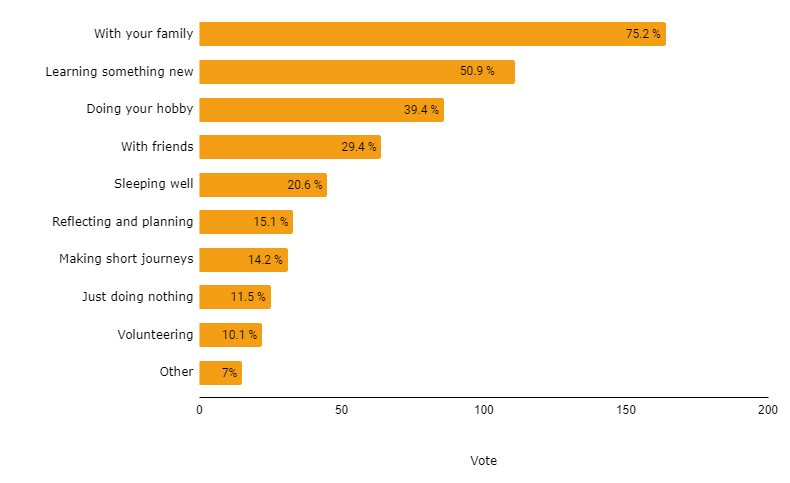 Imagine that your employer decided to give you a paid year-long vacation, how would you spend it?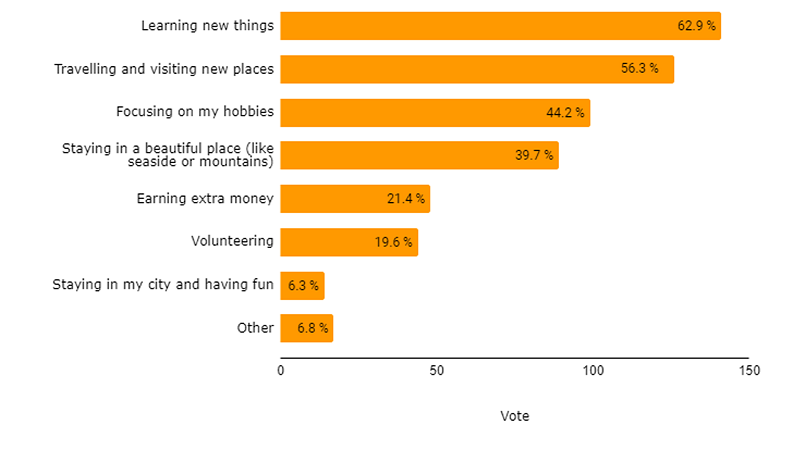 "Imagine, that you have an opportunity to ask anyone anything in the entire history of the Earth, who could become your personal advisor, who would you choose? What would you ask this person about above all?": selected quotes
Gandhi, how you got this much humanity even to the enemies of the nation during freedom struggle.
I would like to talk with Stephen Hawkings and I will ask him about in future, really people can do time travel or not?
Juri Gagarin, what is the feeling in space?
Jesus Christ, I would ask him to tell me stories of his childhood.
Nikola Tesla—ask him about his wireless charging and other inventions.
My father, I will ask him anything.
I would choose Galileo, as he challenged the status quo. I would ask him how he found the courage to challenge the dominant power of the day, but also why he decided to recant, and to understand how he balanced the cost to him personally and to humanity.
My wife. Why is she allways right?!
I normally use Google to search everything.
George R. R. Martin; How does it end?!?!
I would like to follow Da Vinci's routine and understand how he managed to be multidisciplinary in such an excellent way.
Me from the future. What should I do differently?
We would like to thank everyone who helped us with this survey and provided answers to our questions. Your feedback always inspire us to work harder!
See also
Please support Belkasoft at the 4:Cast Awards 2022. Nominate Belkasoft today!