Belkasoft X Help Contents
Tasks
Tasks window allows you to inspect all tasks Belkasoft X performs. You can open this window by using Tasks main menu item.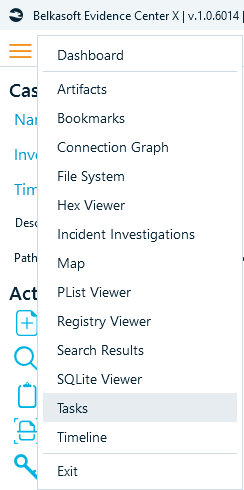 By default, Tasks window displays top-level tasks, which are run by user, such as acquiring a device, analysis of a data source, creating report or searching for an artifact. It may also show other bigger tasks, which are run automatically, for example, if a nested data source is found, a task for its analysis is also shown in this pane.
Each task which contains subtasks, can be expanded and you can see any particular task's progress.
Subtasks are smaller tasks, which are run by Belkasoft X as a part of bigger tasks like as analyzing a data source. An example of an individual task would be an analysis of a particular application profile (for example, a particular Outlook mailbox, a particular Skype account, or a particular registry file). A data source can contain hundreds and thousands of profiles, so the list of subtasks can be huge.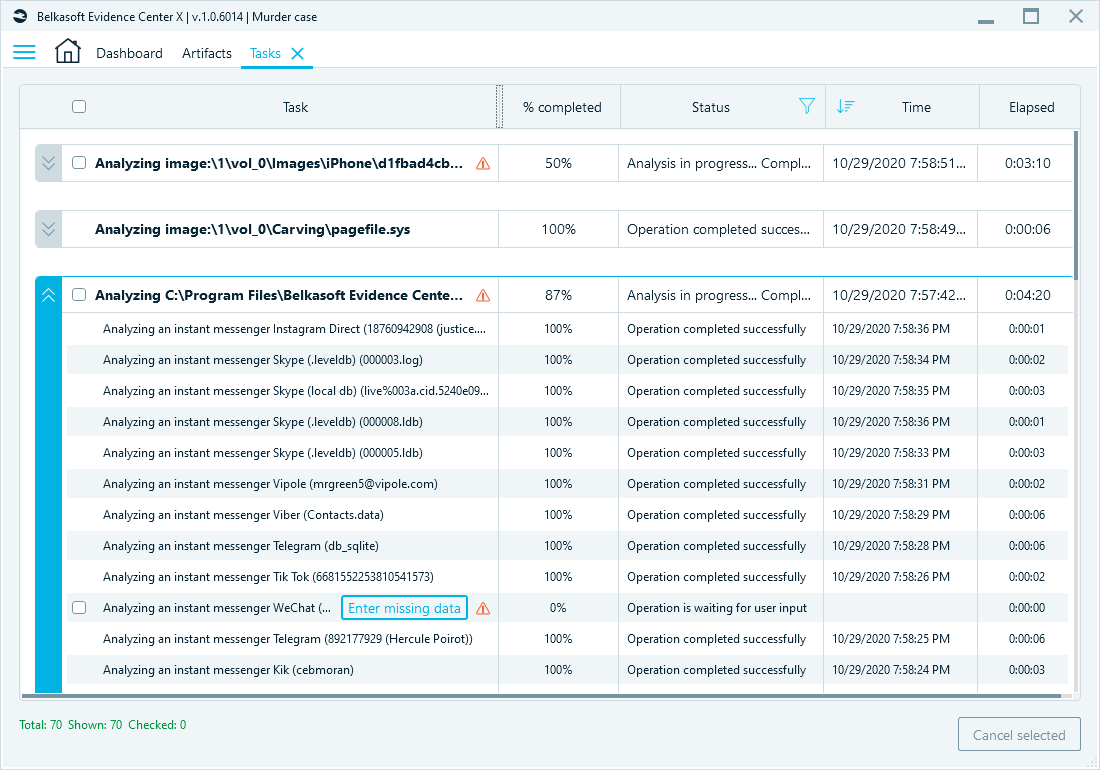 Tasks pane contains a table with the following columns:
Task—here you can see a task name.
% completed shows a progress of a particular task.
Status shows whether a task is in progress, scheduled, or completed. For completed tasks, you can see if they were completed successfully, completed with errors, or failed.
Time here represents the startup time of a task. This column is empty for scheduled tasks.
Elapsed column shows how long the task is (or was) running.
Sorting tasks
This table allows for sorting tasks by clicking on a column header.

Viewing a task log
A double click on any task will open its log, which can be useful for troubleshooting.
Cancelling a task
To cancel a task, click on the task's checkbox, and then click on the Cancel selected button (at the bottom-right corner). You might need to wait a while for Belkasoft X to cancel the task.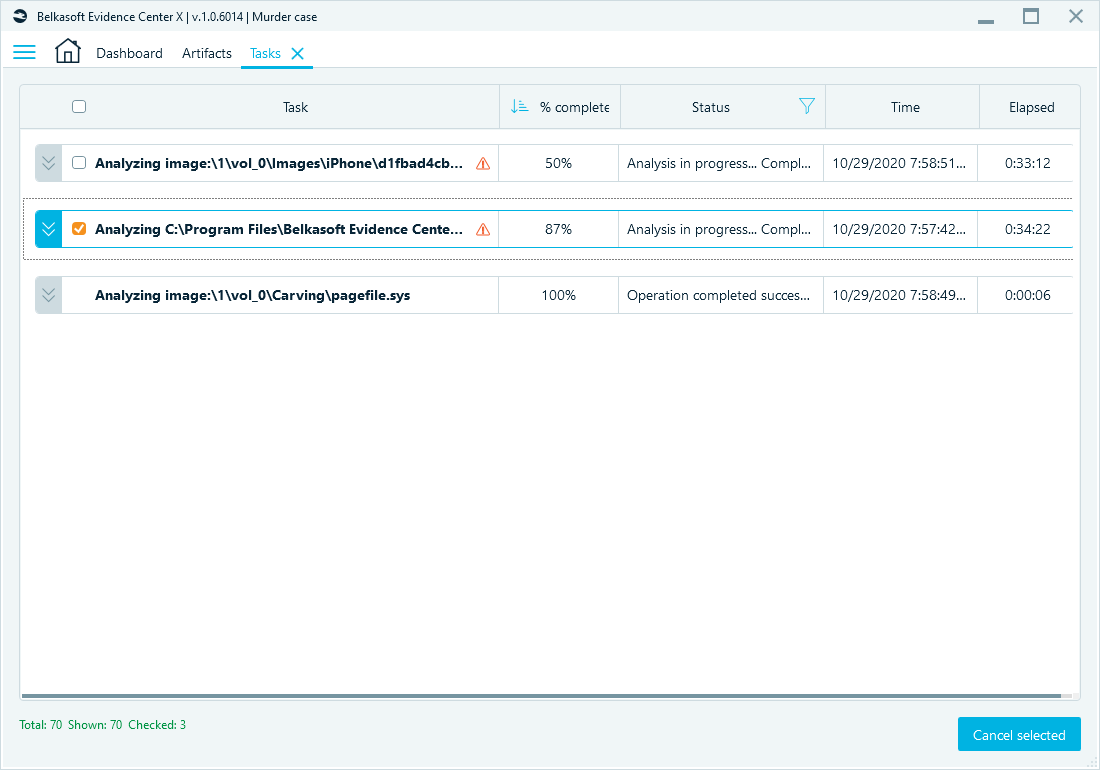 Note: You can only cancel active and pending tasks. You cannot cancel tasks that have already reached completion.
See also: