WhatsApp Forensics on Computers (Windows PCs and Macs)
WhatsApp is, by far, the most popular instant messaging (IM) application. It provides free cross-platform messaging and VoIP (Voice over Internet Protocol) services to its users.
In this guide, for purposes in the digital forensics field, we intend to examine the WhatsApp desktop application and web client used on computers (Windows PCs and Macs).
We will also review a potential investigation operation on WhatsApp on a Windows PC while using Belkasoft Evidence Center.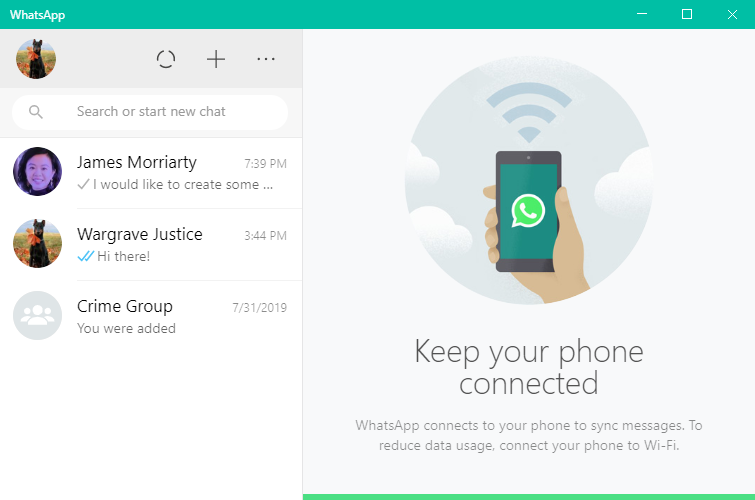 Figure 1. WhatsApp on a Windows PC
Note

If you are interested in reading on WhatsApp forensics on Android and iOS devices, then you should see our WhatsApp Forensics on Smartphones paper instead.
Please register to access full versions of Belkasoft articles