Belkasoft X Help Contents
Acquiring cloud
Using this option, you can acquire remote data stored on one of supported cloud services.
After clicking on Cloud (in the window Add a data source | Select a type of data source to acquire), you will see screen with list of supported cloud services: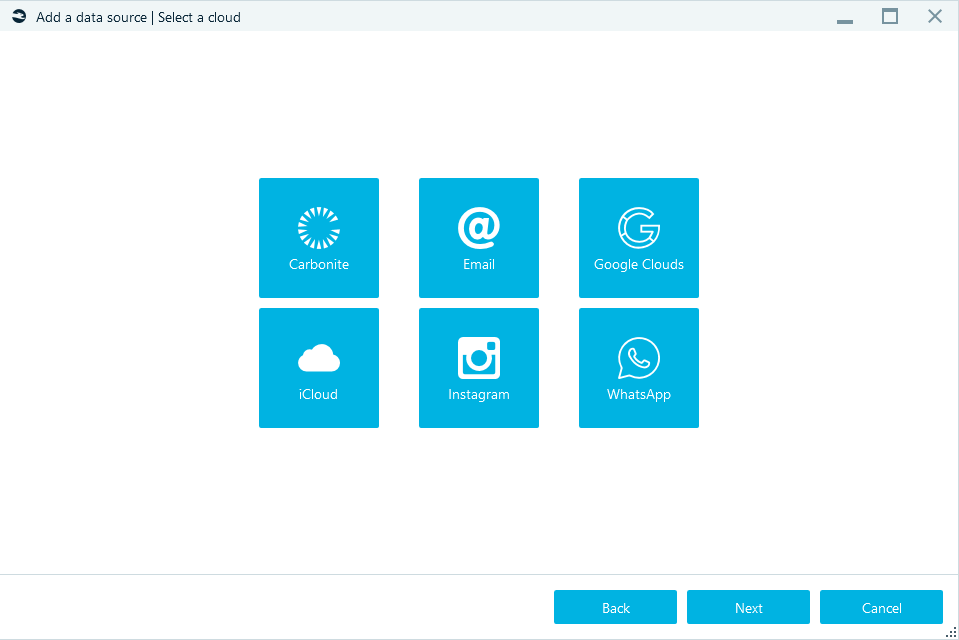 Upon click on one of those, you will see further settings.
For Carbonite, iCloud, Instagram, WhatsApp - authentication screen.
For Google clouds, you will see further selection of supported Google services.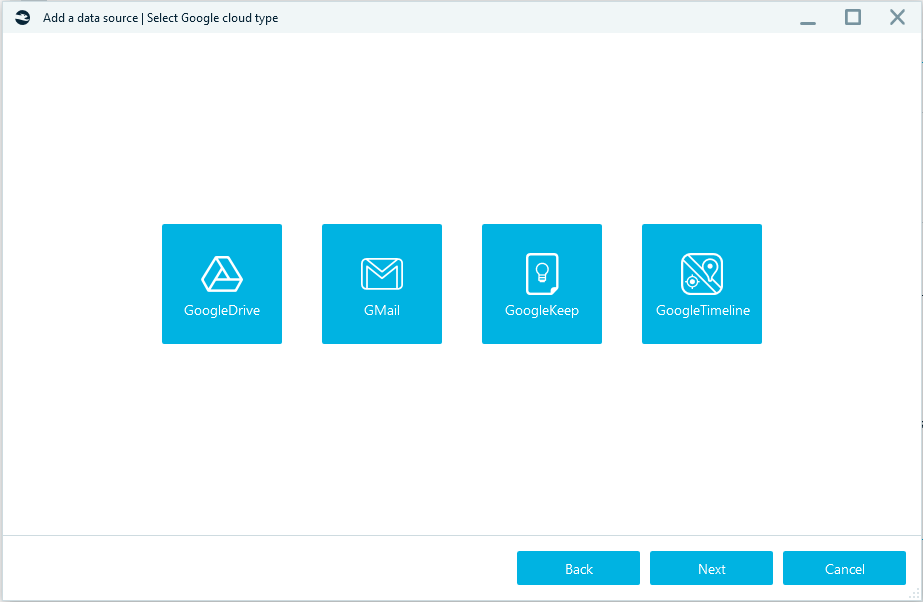 Once you specified a service, you will see authentication screen:

Also supports two-factor authentication for extracting Google Cloud data.
Gmails are downloaded via API.
For Email cloud services, the following screen is shown: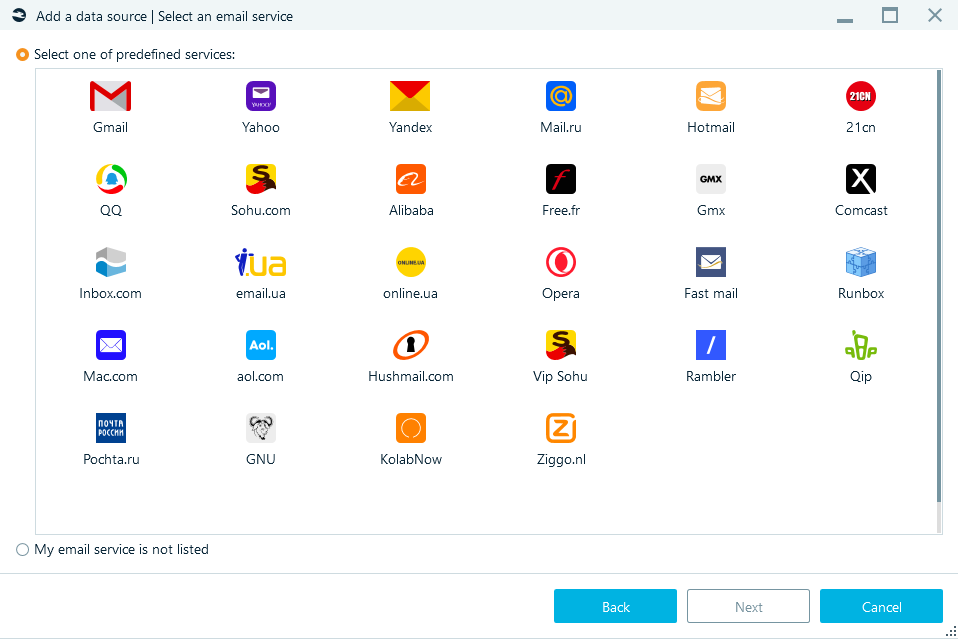 You can select any service Belkasoft X supports or select My email service is not listed.
Emails are downloaded via IMAP or POP3.
See also:
Acquiring disk drive
Acquiring iOS device
Acquiring Android device