What's new in Belkasoft X v.1.17
Belkasoft Evidence Center X (Belkasoft X) is Belkasoft's flagship product for digital forensics, cyber incident response, and eDiscovery.
The latest update, Belkasoft X v.1.17, includes an update of iOS agent-based acquisition to iOS 15 and 16, more drones, and other improvements.
The major updates of v.1.17 are:
Agent-based iOS acquisition: support for iOS 15.3.1 to 15.7.1 and 16.0 to 16.1.2
Drone forensics: Qysea Fifish P3 drone analysis supported
Microsoft 365 cloud acquisition: 2FA support added
Sigma rules support improvements concerning date properties
Android WhatsApp downgrade method updated
Multiple reporting improvements
Upgrading from previous versions of Belkasoft X to v.1.17 is free to all customers with an active Software Maintenance and Support (SMS) contract. Customers with SMS contracts that have expired or are near expiration may review and renew from your Customer Portal.
An affordable training with an optional certification is also available, including on-demand options.
New Features Details
Drone Forensics
The new Drone Forensics module released with v.1.16 of Belkasoft X attracted massive attention from our customers. We continue to support new drone models, and in this release, another drone has been supported, the Qysea Fifish P3. This is an interesting type of drone, an underwater device: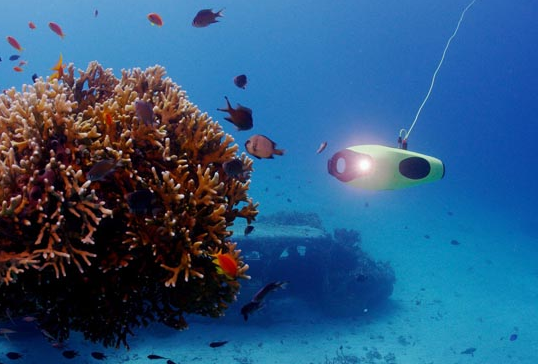 Mobile Forensics
Agent-based iOS acquisition is updated to the most recent iOS versions, to include the ranges of 15.3.1 to 15.7.1 and 16.0 to 16.1.2. With this update, the entire range of iOS versions supported by this method is 10.3.3 to 14.3, 15.0 to 15.7.1, and 16.0 to 16.1.2
The Android WhatsApp downgrade was improved
The Xiaomi MIUI and Huawei HiSuite backup analysis was improved
Cloud Forensics
The cloud data downloading for Microsoft 365 cloud is improved to support two-factor authorization (2FA). A number of special cases are supported, including the need to confirm ownership or open an account in a browser to complete specific Microsoft requirements.
Enhanced Automation
A number of issues were fixed in the Automation, including the command line and Configurator tool.
To remind, unlike the competition, who sell automation features as a standalone product, Belkasoft offers automation free and seamlessly integrated into Belkasoft X!
Sigma rules support
The Sigma rules support introduced in v.1.16 is improved to better work with date properties.
You can find more details about this feature here: Walkthrough: Sigma Rules in Belkasoft X.
Other improvements
Project VIC reports now include original files, rather than links to the case files. This way, you can use this type of report to export media files to continue work with third-party tools
PDF reports have further improvements made for huge reports
Disk space consumption decreased while analyzing huge mailboxes
Apple Cocoa time conversion is fixed